When:
04/08/2022 – 07/08/2022
all-day
2022-08-04T00:00:00+01:00
2022-08-08T00:00:00+01:00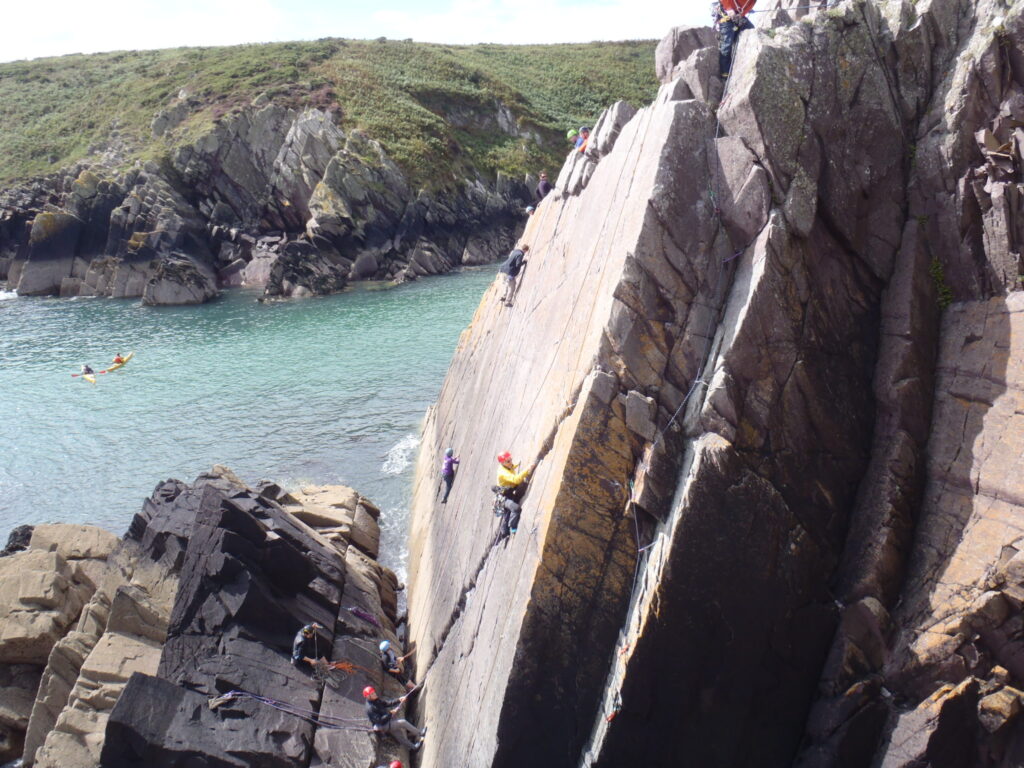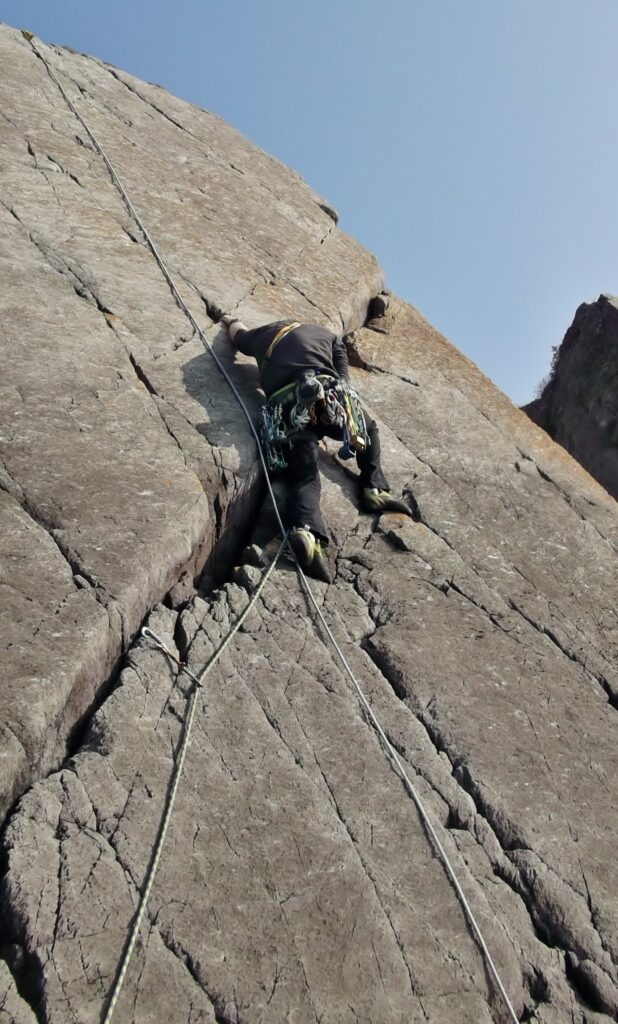 NOTE. Date Change. Now 4th Aug – 7th Aug
This is a weekend meet to the rugged coastline of Pembroke, near to St Davids head. We will be camping at the usual site near to St Davids at the camp site overlooking the coast at Caerfai Farm. www.caerfaifarm.co.uk . This is about 1/2 mile from the city of St. Davids. This meet is suitable for all members as it is ideal for beginners and the more experienced climbers in the club. If you have never climbed outside on real rock, we can take you up some really easy nice rock. There is a wide choice of sea cliffs to choose from, mainly all single pitch with a short walk in. You will need to be ok with Abseiling as most of the climbing areas are approached from the top of the cliffs. You will be able to stop at the bottom without getting wet! You will need to book online for your pitch.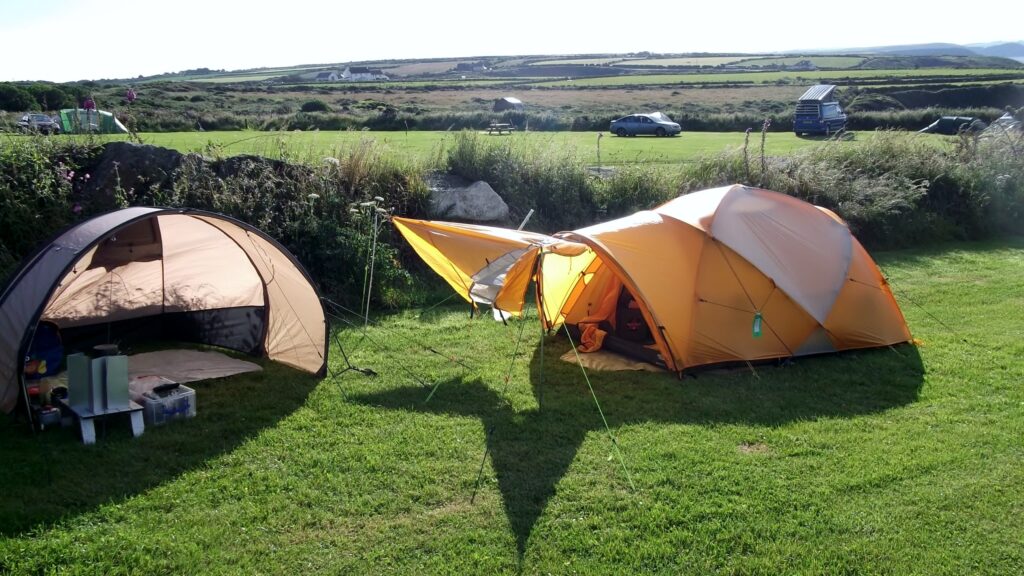 The campsite is a small friendly site with wash and shower facilities. The contact details for the site are 01437 720548. To get to the campsite head towards St Davids, and about ¼ of a mile before you arrive there, turn left down the lane indicating the campsite. Drive about ¼ mile to the end of the lane and just before you reach the end overlooking the sea, (at a car park), the campsite is on the left, just after a bungalow (which is where the campsite owners live). We will be car sharing as much as possible to save fuel costs.
St Davids has a couple of pubs, and some food shops. There is not much else there except of course the Cathedral which is pretty stunning.
Bring along some wet weather walking gear as well, (water proof coat, over trousers and walking boots) just in case the weather turns damp and we decide to go for a bit of a stroll along the coastal path. You will also need to bring along breakfast and any cooking gear required, food for mid-day lunch as there are no food facilities at the crags. We will be eating at a pub in the evenings.
Organiser: Pete T
Members going:
Pete T
Matt
Patrick ?
Hannah
Jim
…