When:
27/01/2022 – 30/01/2022
all-day
2022-01-27T00:00:00+00:00
2022-01-31T00:00:00+00:00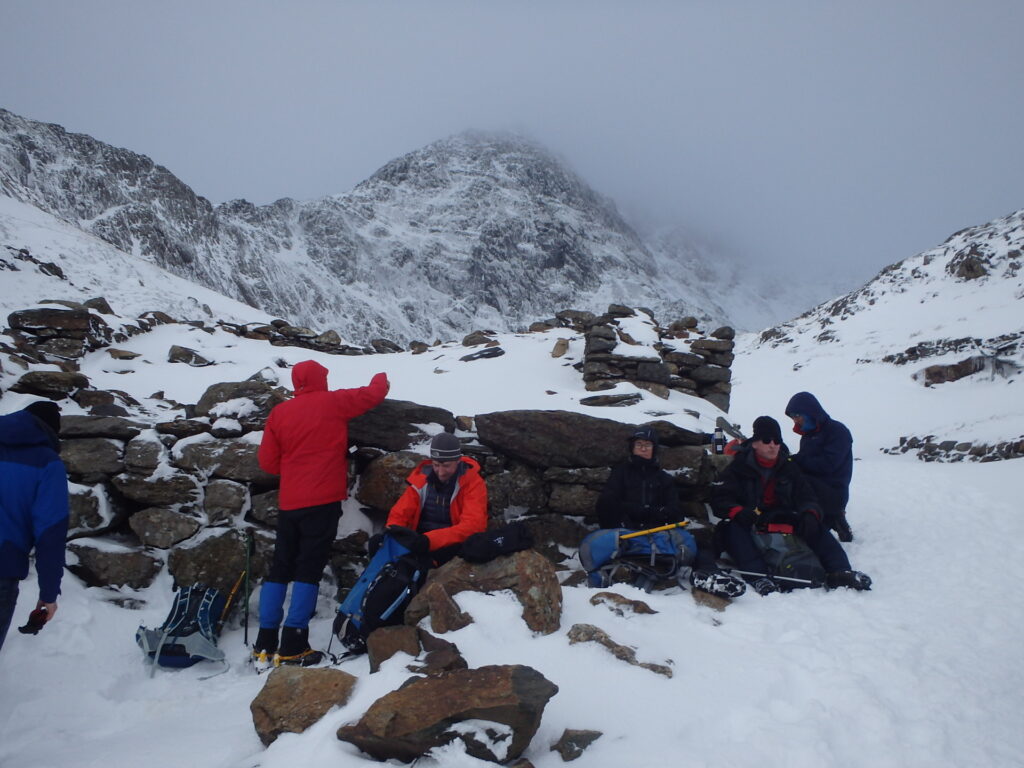 This Annual trip to the snow clad mountains of North Wales (hopefully) will allow any RoCs member to experience some easy winter mountaineering challenges without having to travel up to Scotland. We will be camping at Capel Curig in the 1* site next to the Bryn Tyrch Hotel on the A5, just before reaching the shops at Capel Curig. Camping conditions can be a bit windy and exposed sometimes, but not as bad as in the Ogwyn Valley. If you have a reasonable tent and a winter sleeping bag you will be fine. There are alternative options for accommodation on site in one of the small bunk rooms where light and a bed is supplied with mattress only. (Assuming it is open, if not we will use the alternative campsite down the road at Dolgam Farm, near the river, which has been known to be a bit wet in the past!). There are also bunk rooms available in the Rocks Hostel adjacent to the campsite or a room in the Bryn Tyrch Hotel (phone 01690 720223 to make your booking), for the less hardy climber. Hannah is considering booking the Bryn Brethynau Barn hut which we used this year. Please state if you are camping, using the hut or making your own arrangements in one of the other options.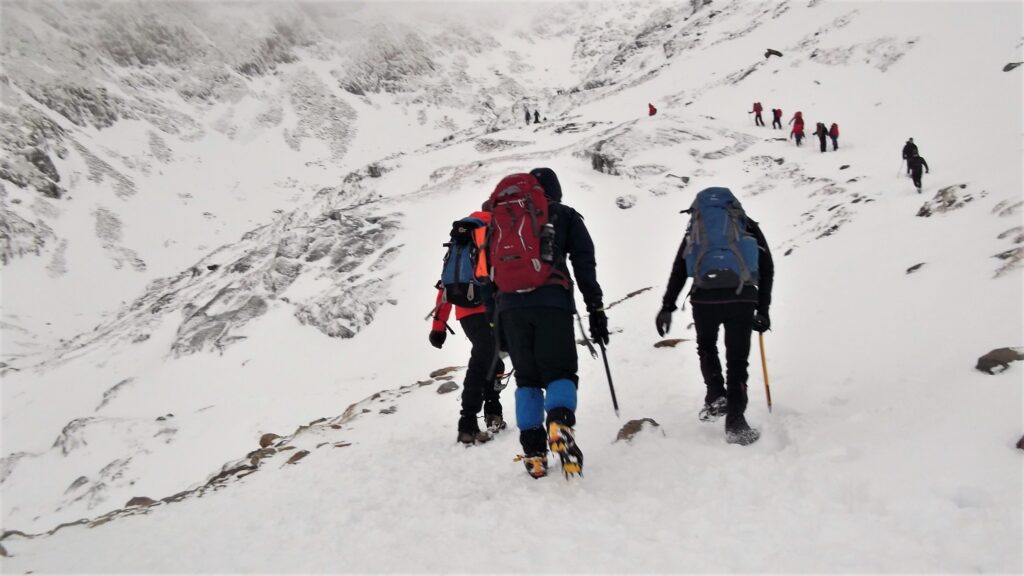 As it is a winter trip, bring with you suitable winter warm and waterproof clothing, a decent pair of mountaineering boots, crampons and a walking axe as a minimum set of gear. Quite often the snow does not settle (or even arrive) so then it can be a bit wet and wild. Be prepared to bring waterproof trousers and jacket and a set of dry clothes for the pub in the evening.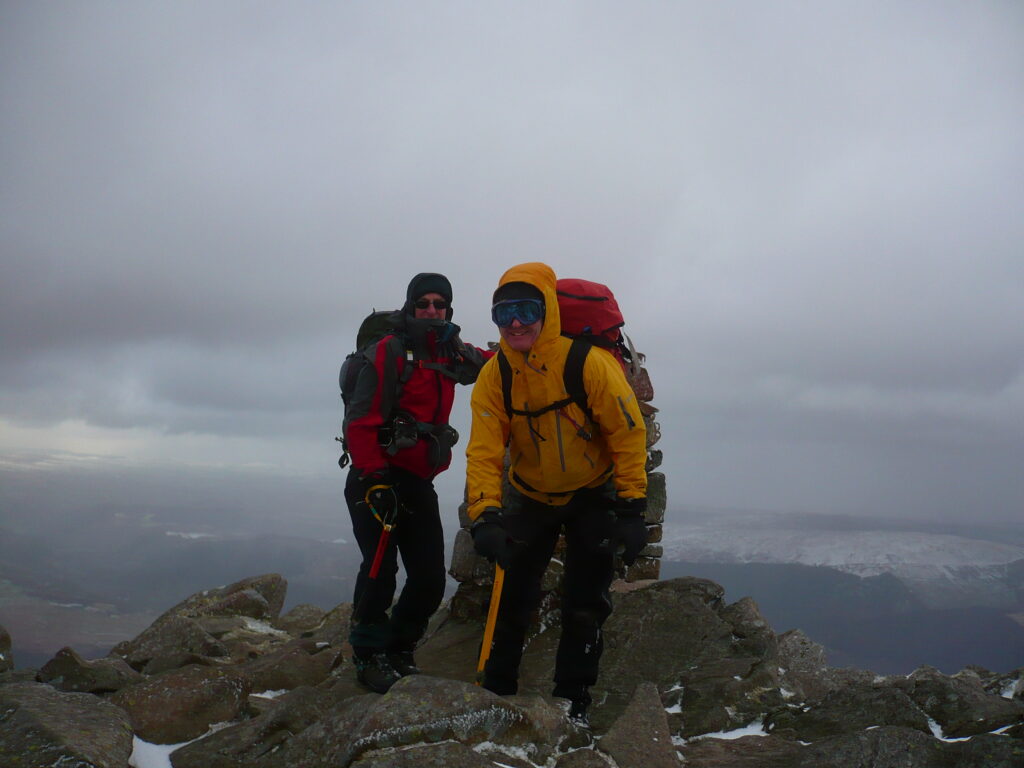 We do not need to book places for the campsite, but if the weather is forecast to be really high wind or heavy rain for the weekend, we may well cancel at the last moment, so be aware of this if booking rooms or paying a deposit for a room in the hotel or bunk house off site to the camping area.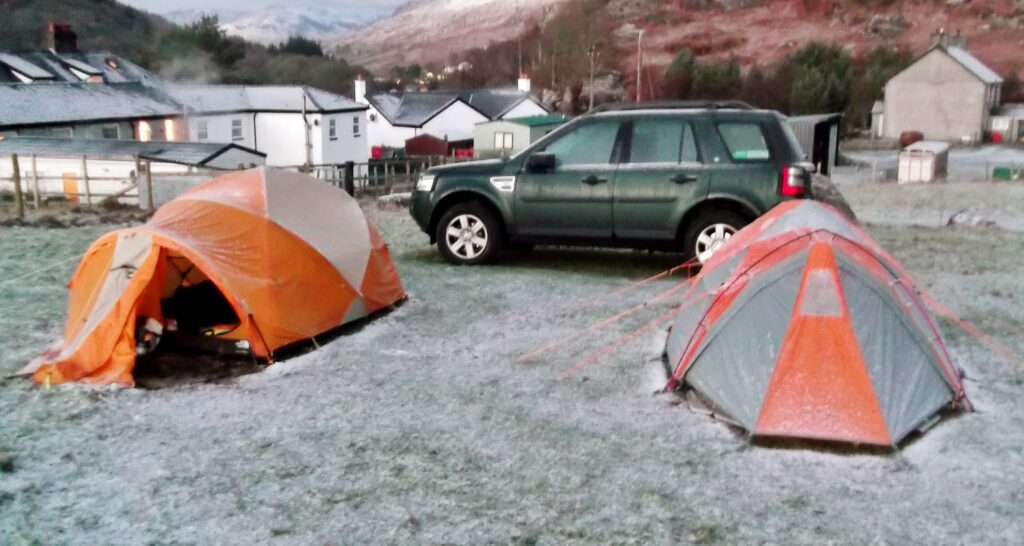 Patrick and I will probably go up Thursday morning and return Sunday afternoon. Travel plans will be confirmed nearer the time depending on who is attending. Post if you are interested in joining the Winter crew on this mad adventure full of fun, possibly some winter mountaineering and more than likely a good time in the pub.
Organiser: Pete /Hannah
Members Camping (Unless it is monsoon season)
Pete (organising Camping) :- Thursday – Sunday
Patrick :- Thursday – Sunday
Ro :- ?? TBD
Rachel :- ?? TBD
…
Members in a Hut
Hannah (organising Hut) :- Thursday – Sunday
Jim :-Thursday – Sunday
Matt:- Thursday – Sunday
Steve:- Thursday – Sunday
Jonathan:- Thursday – Sunday
…