For some helpful notes and guidance on how to run a Meet, please click here.
Aug
25
Sun
Fairy Cave – August – Outdoor Novice

@ Fairy Cave Quarry, Somerset
Meet Organiser: John H.
This is a meet for those members who have either never climbed outdoors before or are in need of a refresher.  The meet is open to all members, but its main purpose is to encourage newer and less experienced members of the club to come along for a safe and enjoyable introduction to outdoor climbing.
The location is Fairy Cave Quarry in the Mendips, near Oakhill in Somerset.  It is around a 1 hour 40 minutes drive from Romsey so suitable for a day trip.
Members attending are:
Patrick
Pete
Sarah
Adam
Caron
Matt
Mandy
Dave R
Jon G
…
Sep
27
Fri
North Wales – Scrambles & Easy Climbs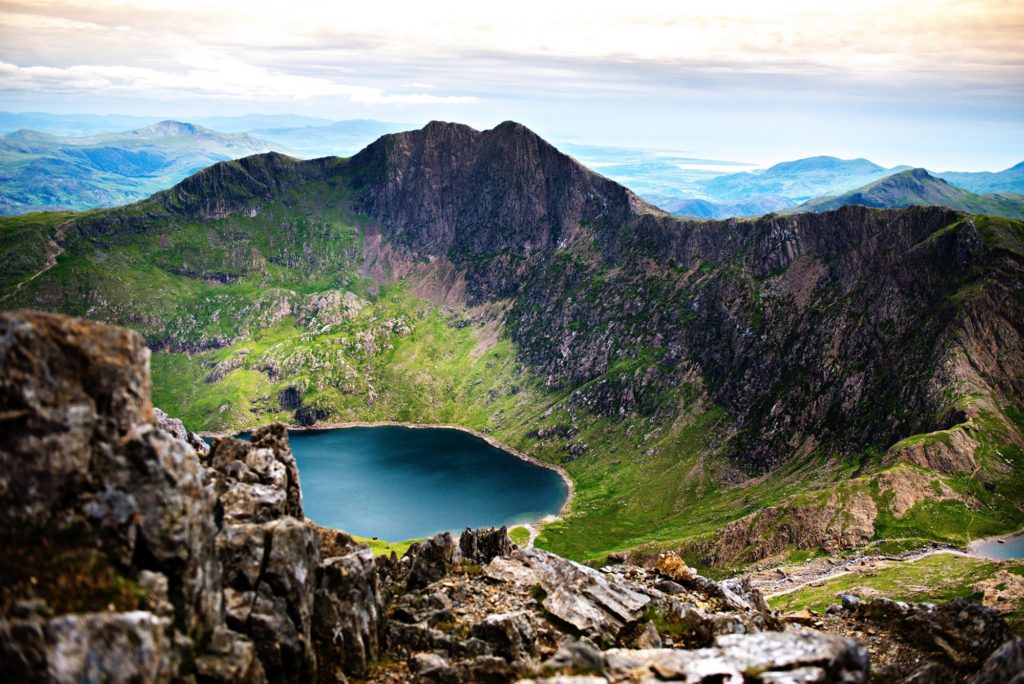 This meet will be based at a climbing hut and will explore some of the many scrambles/easy climbs in Snowdonia.
The hut is Cae'r Fran, the climbing hut of the Merseyside Mountaineering Club, about 1km from Laanberis at grid ref SH570595.  Cae'r Fran lies in the hills above Llanberis, a small hill town near Caernarfon. The maps below should be of use in finding the hut.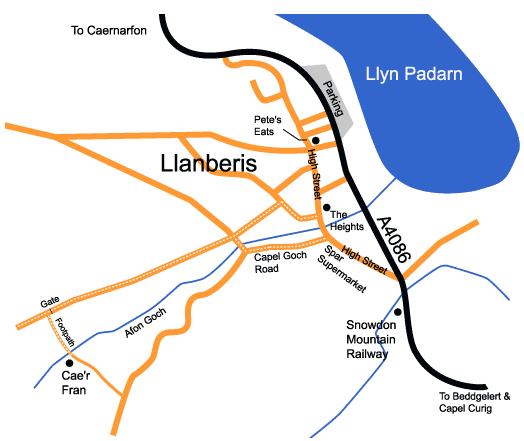 For those who prefer the good old OS style of map, here for your delectations it is …
Directions to Caer Fran
These directions assume you are approaching Llanberis from the SE on the A4086…
200m after the Snowden Railway station, turn left onto the High Street.
After the Dolbadarn Hotel take the second left. This is Capel Coch Road.
Continue for about 150m to a chapel on the left after which you take the turning on the
right, Fron Goch.
Follow this road steeply up the hill, take the second turning on the left. After a few metres there is the Plas Garnedd care home on the left.
Continue up this narrow road carefully for about 600m until you come to a gate.
The first parking area is about 50m on the left. There is more parking about 200m further up the road.
From the first parking there is a track leading down leftwards to Caer Fran.
The club hut is the second building. The main entrance is a green side door between the hut and the adjacent barn.
There are three places in which cars can be parked (at their owners risk) within easy walking distance of Cae'r Fran. On no account must vehicles be driven off the tarmac road and down to Cae'r Fran. This path is a footpath and may only be used by farm vehicles. On no account must cars be allowed to obstruct the lane up towards Moel Eilio or the footpath to Cae'r Fran, both are used by farm vehicles at unpredictable times.
The hut has bunk rooms with beds & mattresses so all you'll need are your sleeping bags and pillow (No need for roll matts). There are separate men's and women's rooms.
There are also seperate men's and women's toilets and shower rooms with lovely hot water.
The kitchen is really well stocked with cutlery, crockery, pots and pans as well as having a huge cooker / stove and fridge. You'll need to bring your own food and snacks but the hut has everything you're likely to need to cook it.
There is also a drying room which will be incredibly handy if the weather doesn't play ball.
The communal living area is big and a nice space to eat and spend an evening so there is the option to eat in if anyone would prefer to cook. Pete's Eats is a short drive away if not and is great value, serving big portions.
Plan for the day:
We will likely arrive at the hut Thursday evening and go out scrambling Friday day. We'll make sure we're back in time to welcome those arriving Friday- just let us know your ETA.
We're hoping to get a couple of classic Scrambles under our belt over the weekend and are open to suggestions if anyone has a burning desire for a certain route, just let us know your thoughts. We anticipate some long days dedicated primarily to scrambling but welcome those wanting to get some easy climbing in too. Hopefully we'll have a big enough group to accommodate both 'missions'.
Look forward to seeing you there!
If interested, please add a comment so we can add you to the booking.
Meet Organisers: Tom and Jenny
Members attending are:
Tom
Jenny
Charlotte
Hannah
Patrick?
Pete?
…