When:
14/10/2024 – 21/10/2024
all-day
2024-10-14T00:00:00+01:00
2024-10-22T00:00:00+01:00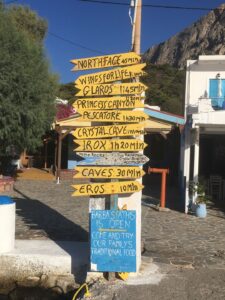 Here's where we will be staying. It's a really nice little hotel, slightly away from the busy main climbing hub of Massouri, but an easy walk to lots of nice restaurants.
I've booked six rooms, and the cost is €45 for single occupancy, or €60 if you are happy to share. Breakfast is included.
I'm bringing my non climbing partner with me – there's loads of active stuff to do on the island, or there's plenty of beach life and lovely cafes.
I think we may be able to get extra rooms on top of the ones I've booked, but obviously if you can get in early you'll be guaranteed somewhere to kip.
Sign up on the Facebook event or email: hannah.hetherington(@)hotmail.co.uk