Climbing and mountaineering RoCs Tees
Our climbing and mountaineering RoCs Tees in a wide variety of colours so that you can stand out on the crag. We've chosen Tees and Hoodys which are 100% organic cotton hand printed by a local company. We order in batches of 10 or more of a particular logo design. Lead time is around 3 weeks, once we have enough Tees to order.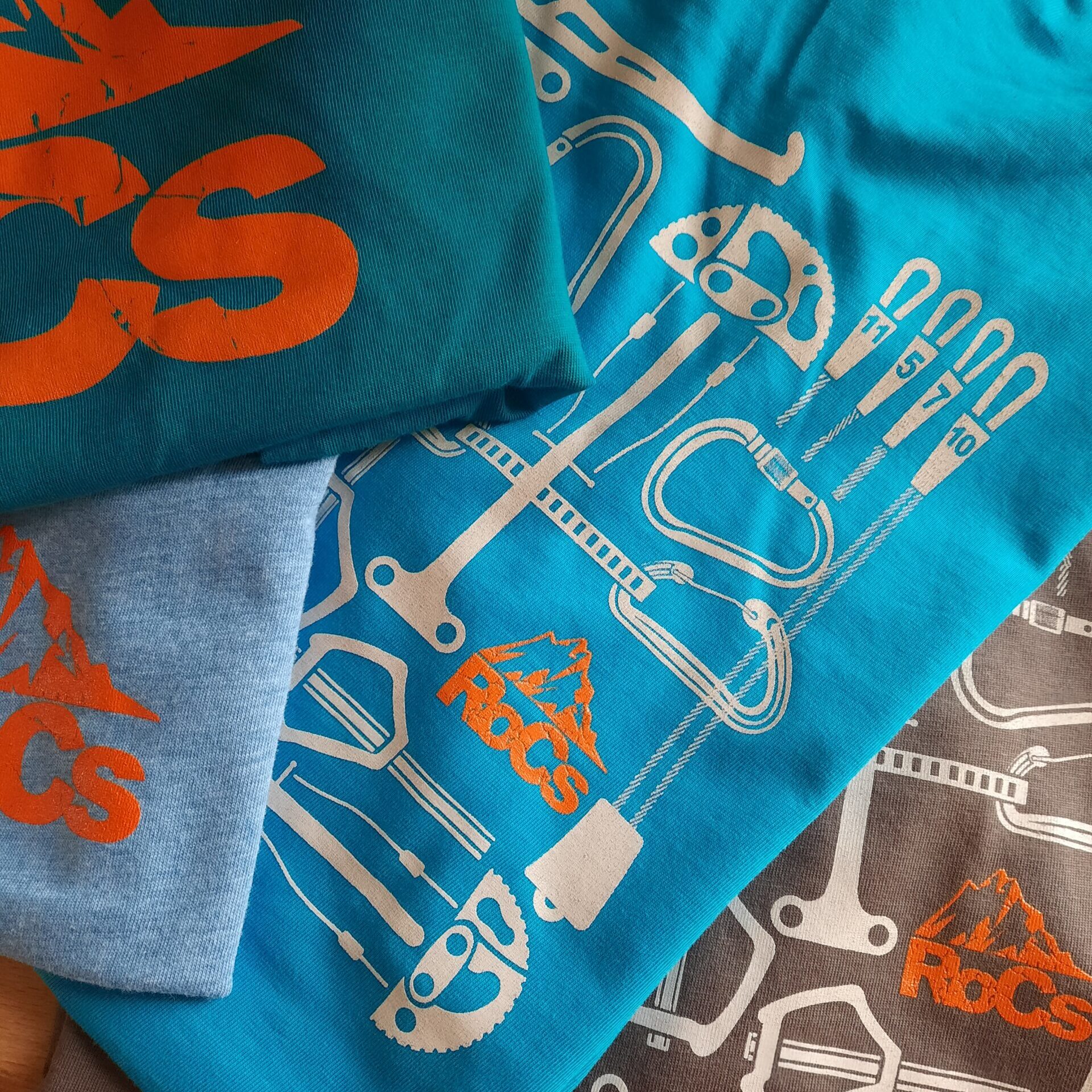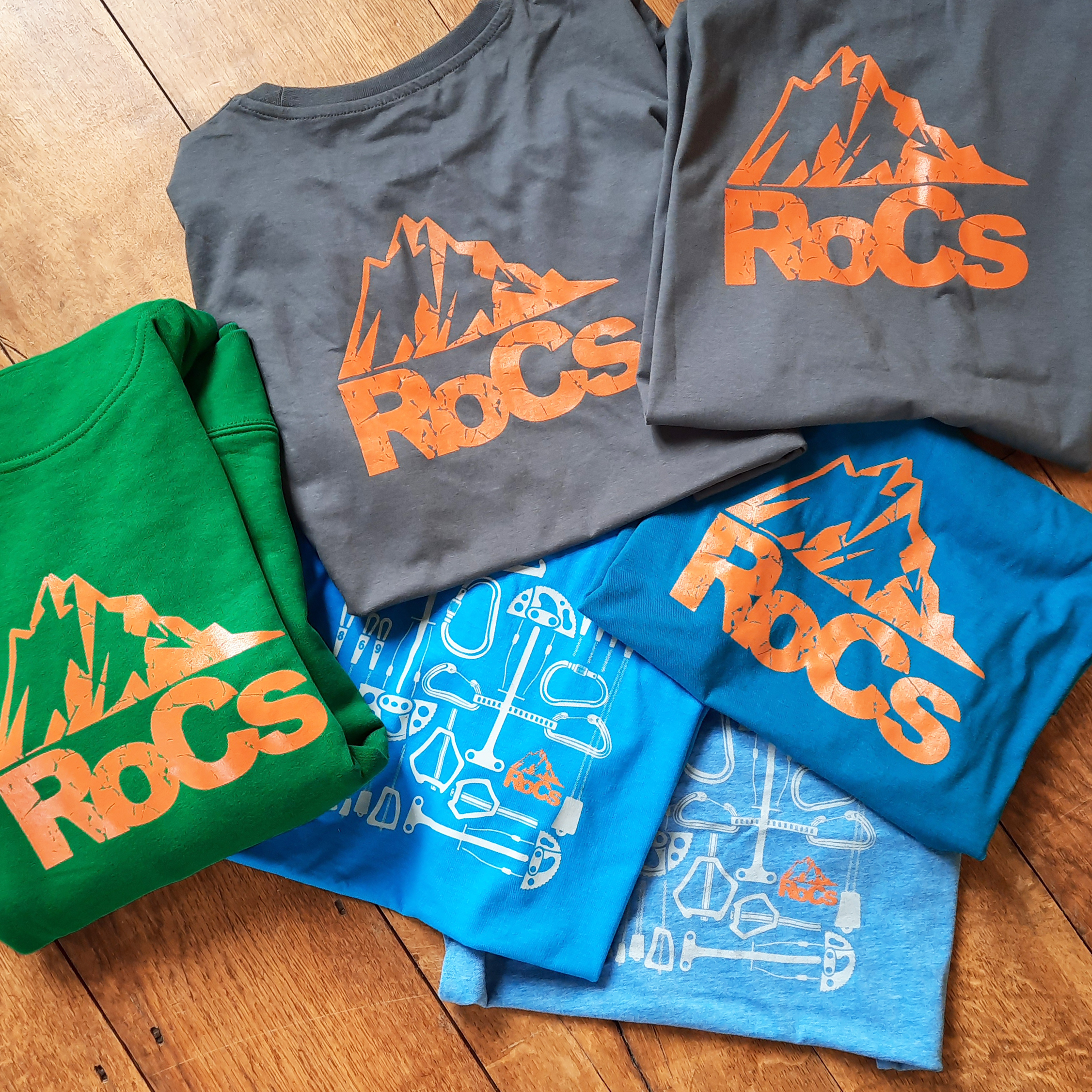 Steps to ordering your RoCs branded wear
4 Easy Steps to order your RoCs Tees
STEP 2: Choose logo placement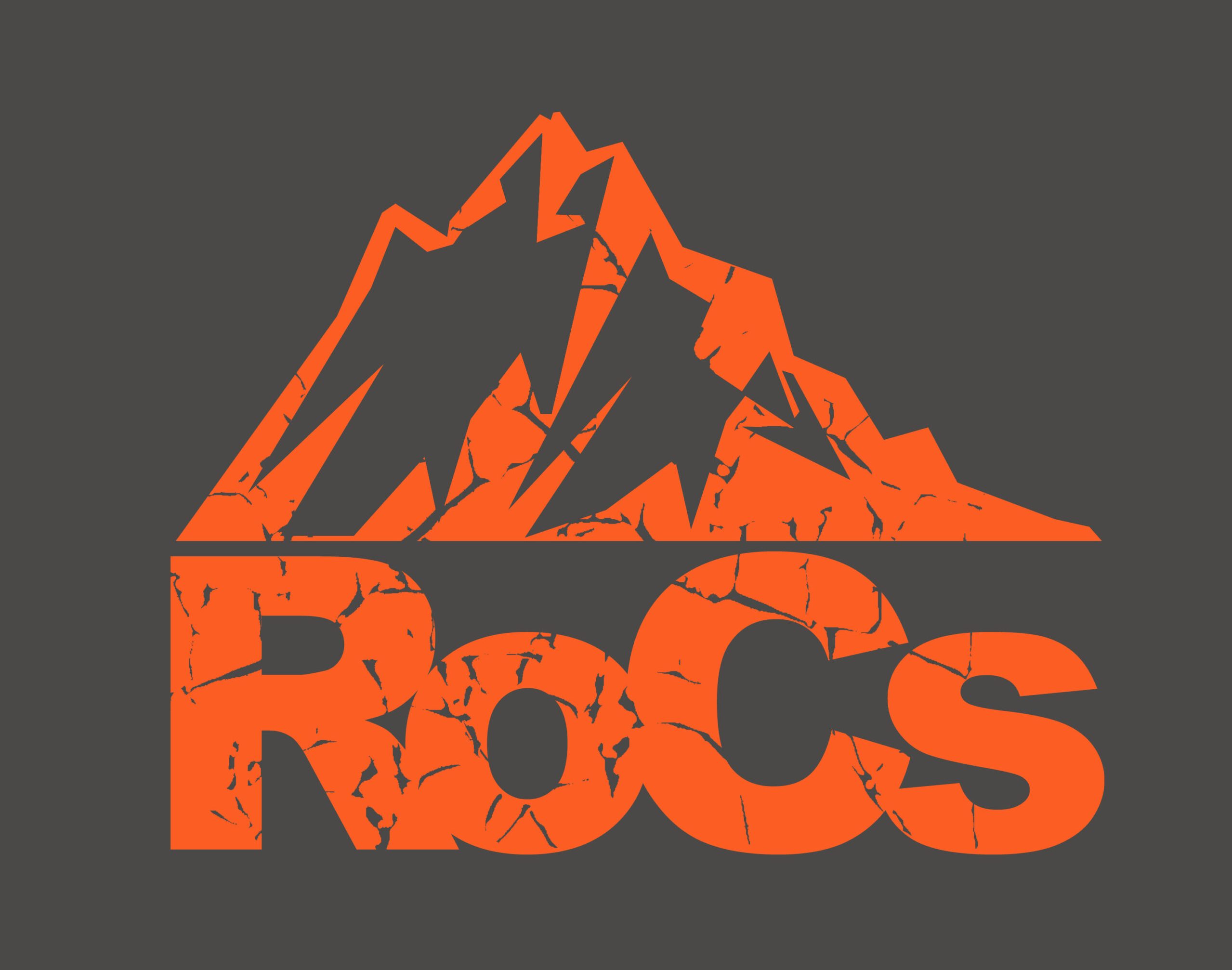 We have two designs that you can chose from and placement either front or back of the Tee.
We only need to order 10+ of one of the designs to proceed with an order.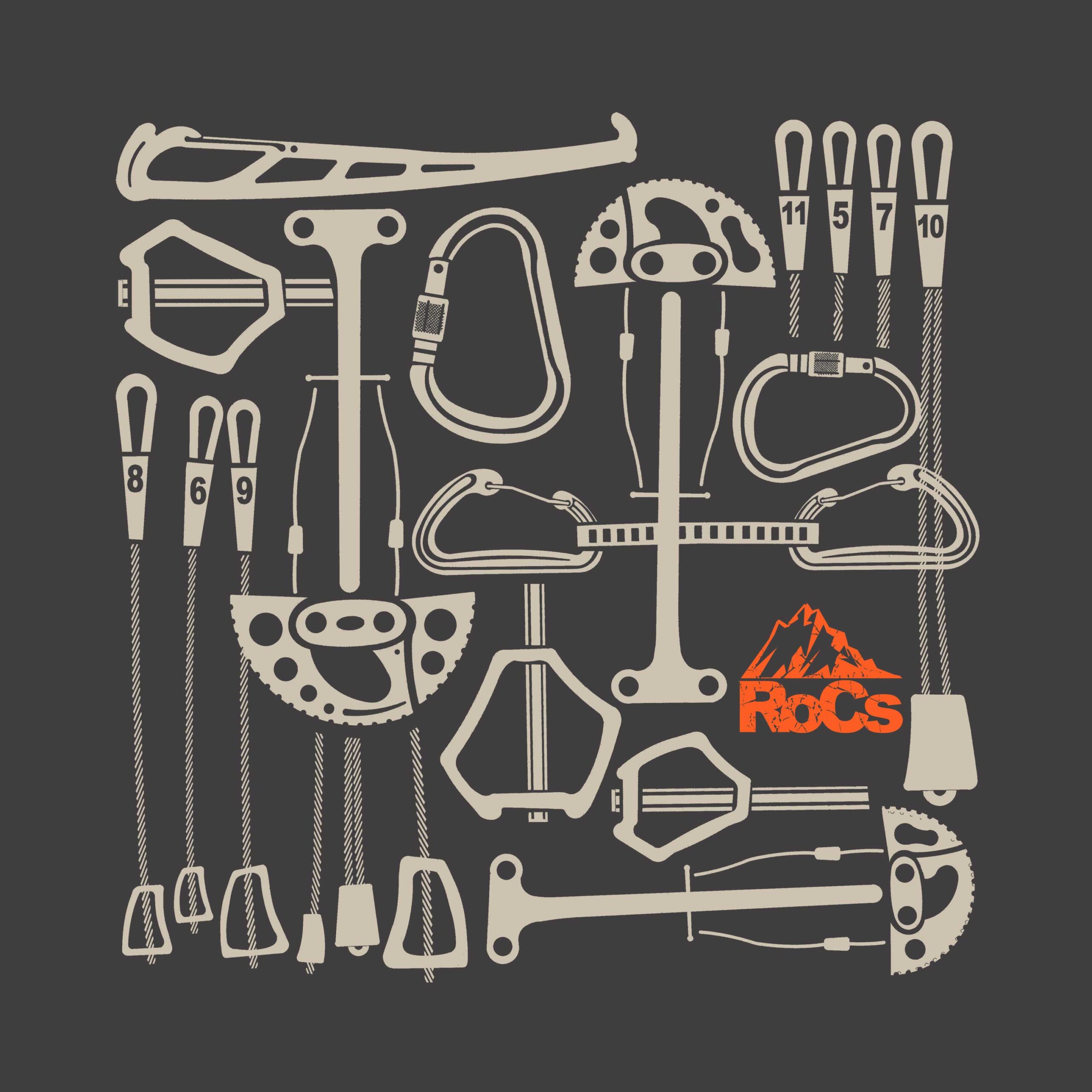 Order RoCs Tees and Hoodys